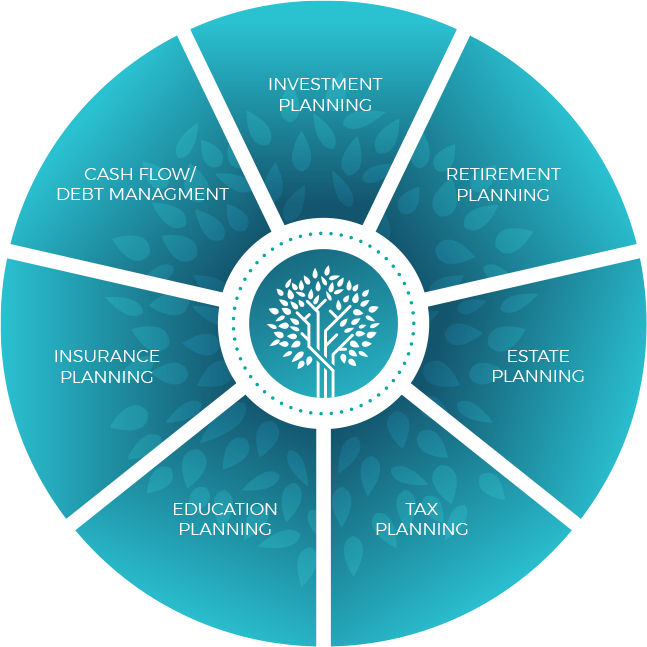 We BRING

ALL

aspects of your financial life TOGETHER
Comprehensive Strategy
Listening to your aspirations, motivations and concerns is the first and most important step in creating a customized financial and investment plan. We help you organize all aspects of your financial life and work with you to form an orderly and actionable plan. This can include reviewing your budget, retirement accounts, real estate, insurance and estate documents.
Our comprehensive approach includes the following services adapted to helping you reach your unique goals:
Investment Management
Personal Financial Goals Consultation
Professional Portfolio Management
Asset Allocation Model Design
Implementation of Investment Strategies
Periodic Performance Reviews
Financial Planning
Professional Portfolio Management
Cash Flow Analysis & Projections
Net Worth & Balance Sheet Management
Executive Transition & Compensation
Educational Expense Planning
Tax Planning
Estate Planning
Design & Establishment of Trusts
Professional Portfolio Management
Review of Wills & Family Considerations
Living Trusts
Charitable & Gifting Programs
Retirement Planning
Qualified & Non-qualified Plan Benefit Analysis
Review of Distribution Options
Retirement Expense Analysis
Investment Strategies
We want you to know how you are doing relative to your unique goals and objectives – not just how your portfolio is performing relative to a benchmark. At HC Advisors, we continually monitor our clients' portfolios. Our periodic review process is intended to keep your plan on track to achieve your life goals, managing the inevitable bumps along the way.
Integrated Planning
The complexity of managing your financial life – whether business or personal – can be simplified when careful and thoughtful analysis is applied. We are happy to work alongside your existing trusted advisors such as your CPA, Attorney or Insurance agent. If additional expertise or resources are required, we will provide you with vetted professionals that we believe will best fit with you and your unique circumstances.
Our goal is to help you align all your resources and work together towards a common goal. Along with our investment and financial planning resources, we utilize the expertise of our affiliated CPA firm, HDWK, LLC. Through this alliance with a team of tax experts, we are able to provide you with a deeper tax planning strategy when appropriate.
Visit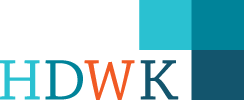 Fee Only
HC Advisors is an independent Registered Investment Advisory firm serving clients in a fee only, open architecture environment that supports and promotes the fiduciary relationship between our clients and our firm. We do not sell products; we offer advice and practical strategies to address your specific needs.
We are never compensated through commissions on investment products and we do not accept any fees other than those paid by our clients. We charge a fee for our services based on a percentage of assets under management. We fully disclose to you our fees upfront.
We act solely in the best interest of our clients. When you are successful, we are successful!
Relationship Focused
HC Advisors is committed to developing and nurturing long lasting generational relationships with our clients. Our firm's culture emphasizes the fundamental necessities of honesty, disciplined work ethic, service and trust as we strive to help our clients preserve their wealth and achieve their financial goals.
We work with you through complexities of each stage of life. From starting out on your own, buying your first home, making a large investment, inheriting assets to retirement and beyond, we advise you every step of the way to help you make the right choices given your goals.
Our primary focus is to be a valued partner with each client we serve. The recommendations we provide will be informed by our dedication to the principles of integrity, objectivity and accountability.
Our Commitment to Our Clients
Honesty and dedication
Unparalleled service
Institutional Quality Investment Consulting
Quarterly/Annual plan updates based on your goals
Complete Transparency